COLORADO SPRINGS
HOME OF NUTRITION COACHING
TIRED OF STRESSING ABOUT EATiNG LESS, COUNTING CALORIES OR RESTRICTIVE DIETS?
Gain the confidence and power that comes from one-on-one nutrition coaching.
we help you
get your time back
We know that life is full of long workdays, unexpected road blocks and every day challenges. It is these things that fill our time and keep us from getting what we really want – to be in great shape, be confident and for your body to do what you ask of it.
SO YOU CAN​​
FOCUS ON WHAT MATTERS​
You have tried to diet by yourself or maybe you've tried every program and supplement out there but continue to be frustrated with hitting plateaus, wasting time not knowing what to do and not being able to reach the results you are after.
AND FINALLY​
REACH YOUR GOALS​
At CrossFit SoCo, our friendly, certified coaches will eliminate the guesswork in your nutrition, give you daily habit-building structure and guide you. We will provide the perfect combination of coaching and accountability so that you can focus on what matters most.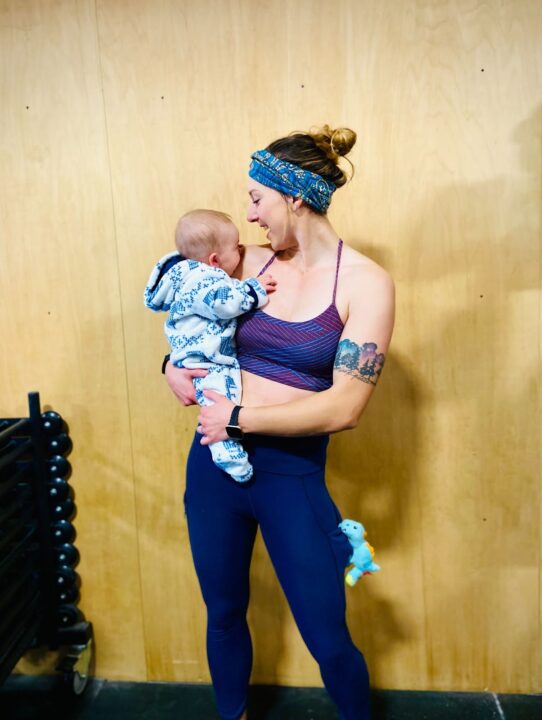 Chauncey Carroll, MPH has 11 years of nutrition coaching experience across a broad range of populations, from elite rock climbing athletes to patients with severe metabolic disease. As a competitive athlete herself, Chauncey spent 10 years on the USA Climbing team traveling the world to compete at the highest levels in her sport where she was able to learn and apply performance nutrition to her own training. She holds her Masters in Public Health and Bachelors in Health and Exercise Science where she is passionate about empowering clients to build evidence-based, sustainable nutrition habits to reach and exceed their goals. Chauncey created the first Lifestyle Medicine health and nutrition program at Centura Health, where she worked with physicians, wellness coaches, and registered dieticians to reverse chronic disease in patients with multiple comorbidities. When she's not coaching at SoCo, you can find her playing with her daughter, taking her dogs and husband for walks, and coaching rock climbing.
Whether you're looking to rev your metabolism and lose weight, train for an event, or set your next PR, Chauncey is ready to meet you where you're at and personalize a program that will work for your busy life.
DISCOVER WHAT YOU ARE CAPABLE OF
see how we help you make a change and think different
ARE YOU READY TO LEVEL UP?
ready to finally take control and succeed?
book your time for your free strategy consult
2320 W Colorado Ave, Colorado Springs, CO 80904, USA