The Home of Fitness in Colorado Springs
meet a tribe of like-minded people who inspire you to be your best self 
learn movements with proper form to prevent injury & boost confidence
Our expert coaches will guide you so can can more done in less time
add structure for fitness, nutrition & recovery to hit your goals without stress
FUNCTIONAL FITNESS PROGRAMS
TAILORED TO MEET YOU WHERE YOU ARE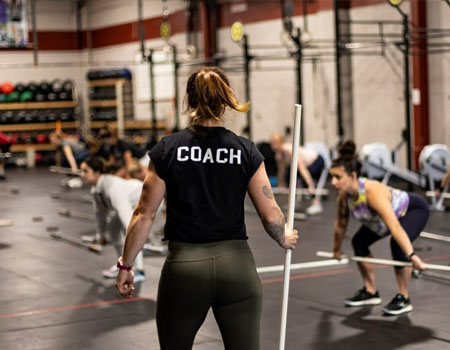 Embrace the transformative power of group training, where we prepare you for life's challenges with exhilarating daily workouts that combine effective fitness methods, fostering lasting community relationships for motivation and accountability, all while having a blast with your awesome classmates!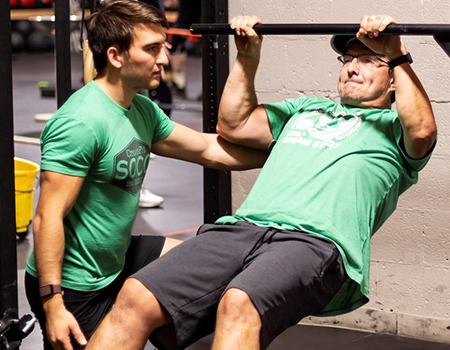 Embark on an incredible body transformation journey with personalized training, the ultimate way to achieve amazing results in no time! Your personal coach will craft a custom plan just for you and be there every step of the way, keeping you motivated and accountable.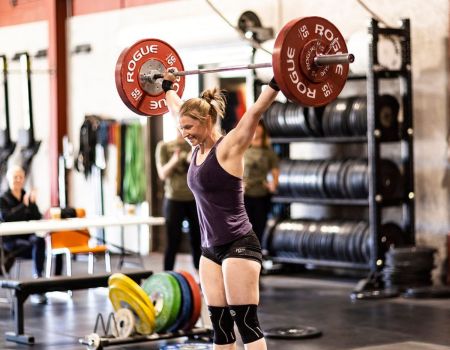 This dynamic class can be used to build your technique and strength in the Clean and Jerk and Snatch. Made for both beginners or seasoned lifters our coach will provide you with the appropriate movements and workouts to meet your goal and needs.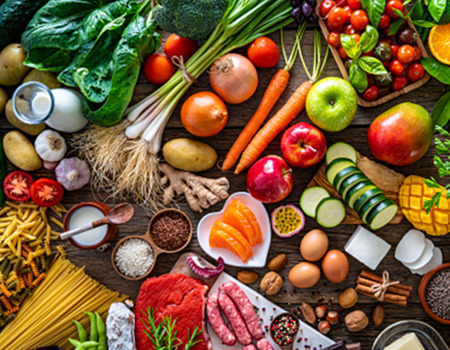 There are 168 hours in a week. Most people spend less than 3% of their time in the gym. The reality is that a flat stomach is not a function of training. For most people, the key to building a "dream body" is controlling their eating habits outside of the gym. Our nutrition programs can help you overhaul your lifestyle and get you results much faster than training alone.
WHAT PEOPLE ARE SAYING...

Katherine Hammar
CrossFit SoCo MEMBER
"CrossFit SoCo has been a great addition to my routine. It is easy to stay motivated to go to class and I am typically excited for class. The coaches are incredibly welcoming and make you feel comfortable no matter your athletic capabilities. The coaches are also great about making sure you are not lifting too much and seem to care more about technique. Loving this gym and grateful for this community."
Jess Haggard
CrossFit SoCo MEMBER​
"I started at CrossFit SoCo in November after having difficulty enjoying fitness following the birth of my baby. This gym has helped me fall in love with fitness again. This was my first time trying CrossFit and I was very intimated by it at first, but with the encouragement from the coaches and other members, I have improved on all my lifts and am definitely feeling a difference in my everyday life. The coaches are amazing at what they do and you cannot beat the community they have built. I highly recommend this gym to everyone I can. 🙌🏼"

Sydney
CrossFit SoCo MEMBER​
"CrossFit SoCo has been the best find since I moved to the Colorado Springs area! By far the best gym I have ever attended. The coaches are incredible - knowledgeable, fun, and willing to help with anything! The community is also special. I have nothing but good things to say about CrossFit SoCo, and will be sad when I have to leave the area."

Tommy Schield
CrossFit SoCo MEMBER​
"I started in January and would google movements before class so I didn't feel dumb during the workout. I stopped doing that after a couple days. Neither the coaches nor the members ever made me feel silly for not knowing a movement. Instead they help you with form and technique. I've gone nearly every day since and use muscles I didn't know I had. If you're thinking about doing CrossFit, I highly recommend joining this gym. Although I've only been a member here, several members in the 5a class switched gyms to come to SoCo. Take that for what it is."

Brad Jay
CrossFit SoCo MEMBER
"Crossfit SoCo is truly top notch with it's layout, equipment, programming, and expert coaches. More importantly, the SoCo community is welcoming and supportive; it's a great fit for high-level athletes and beginners. I also like that there is room to choose you're own adventure, whether it be traditional crossfit, weightlifting, endurance sports etc. Crossfit Soco allows for that flexibility. Definitely worth checking out!"
ARE YOU READY TO LEVEL UP?
MONDAY
TUESDAY
WEDNESDAY
THURSDAY
FRIDAY
SATURDAY
SUNDAY
MONDAY
CROSSFIT
5:00 AM


6:00 AM


7:00 AM


8:00 AM


9:00 AM


12:00 PM


3:00 PM


4:00 PM


5:00 PM


6:00 PM


7:00 PM
*Open Gym Available 5AM – 8PM*
TUESDAY
WEDNESDAY
THURSDAY
FRIDAY
SATURDAY
SUNDAY
Have Questions? We've got the answers right here!
2320 W Colorado Ave, Colorado Springs, CO 80904, USA
Monday – Thursday: 5:00 AM – 8:00 PM
Friday: 
5:00 AM
– 6:00 PM
Saturday: 8:00 AM – 12:00 PM
Sunday: 10:00 AM – 11:15 AM